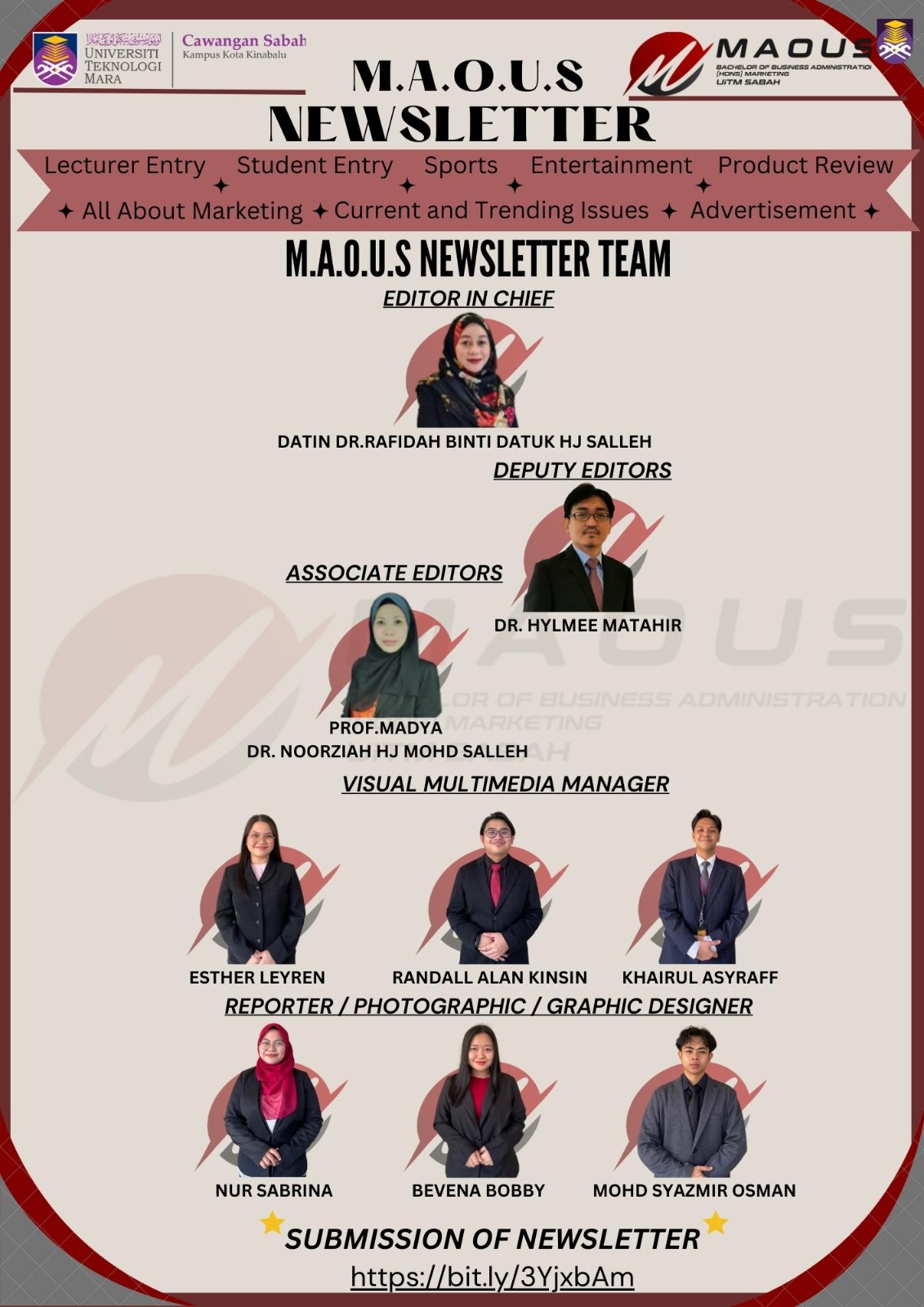 It is our pleasure to inform you that MAOUS Newsletter (ISBN 978-629-97295) is seeking contributions from students and lecturers. 
The newsletter will feature lecturer/student columns, business trends, entertainment, sports, and chitchat. It will be published twice a year at no charge to the authors.
Please let us know if you are interested in advertising your products in our column, and we will charge a fee for this service. In addition, those who require editorial services will be charged a fee.
Your manuscript should be formatted in 11 font, single-spaced, and 150-200 words long.
You must write your name and the title of your article when submitting an article.
Please join us and feel free to ask questions to Leony (0198984927) or Khasyah (0146781408).