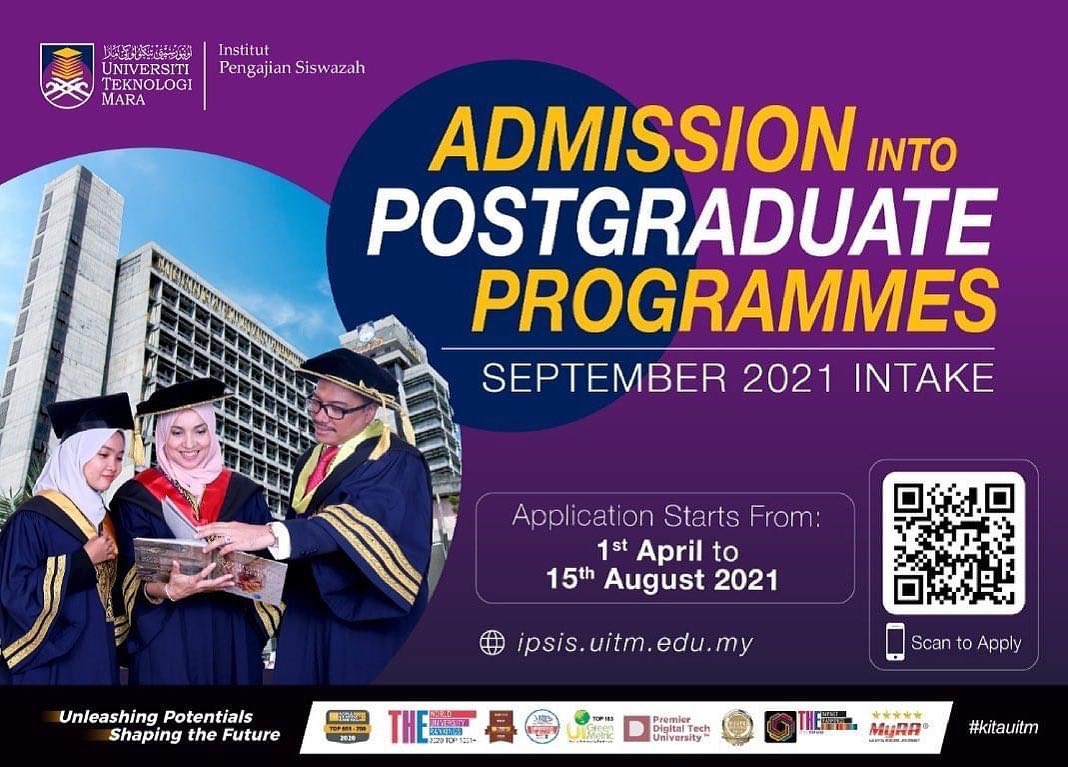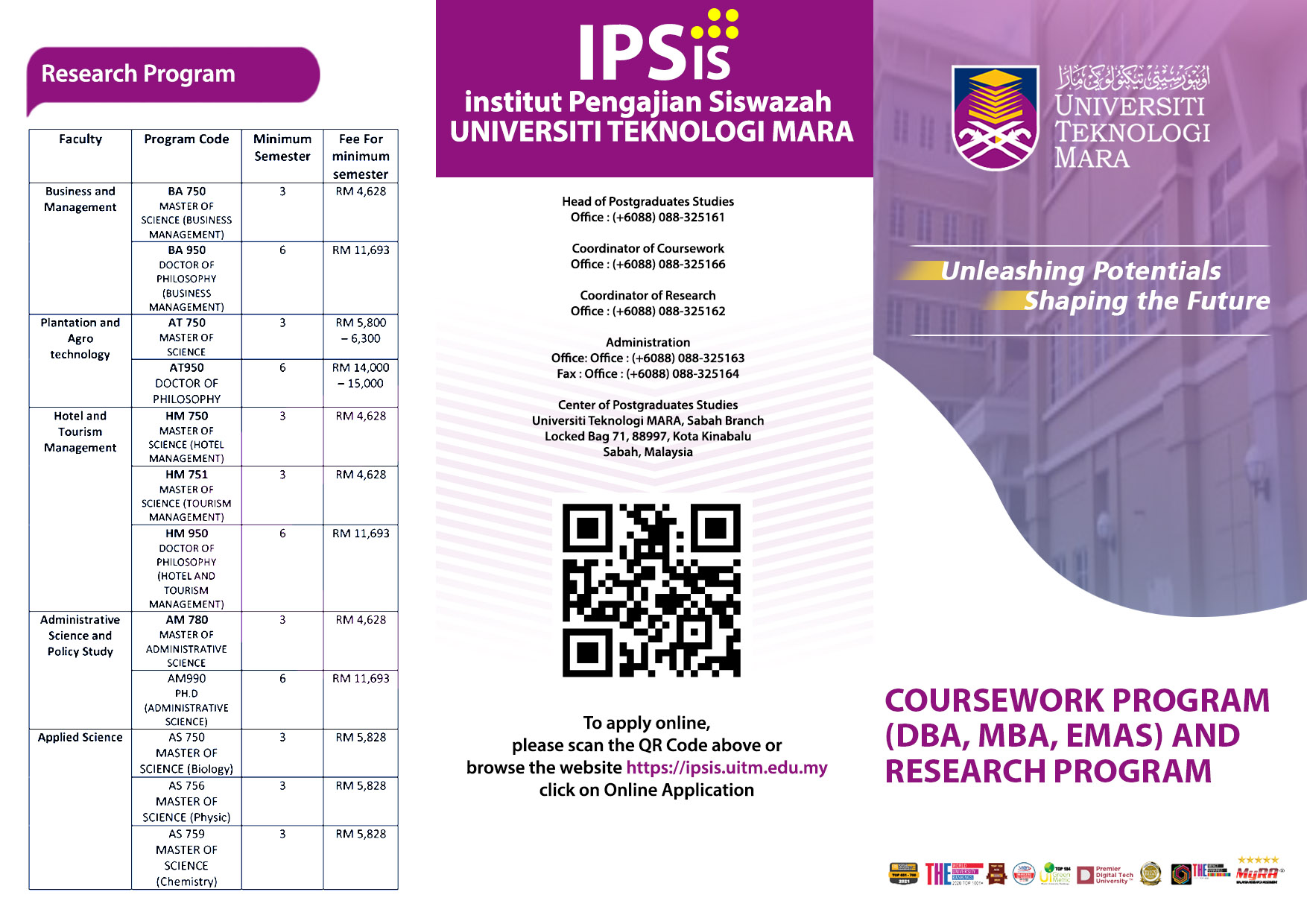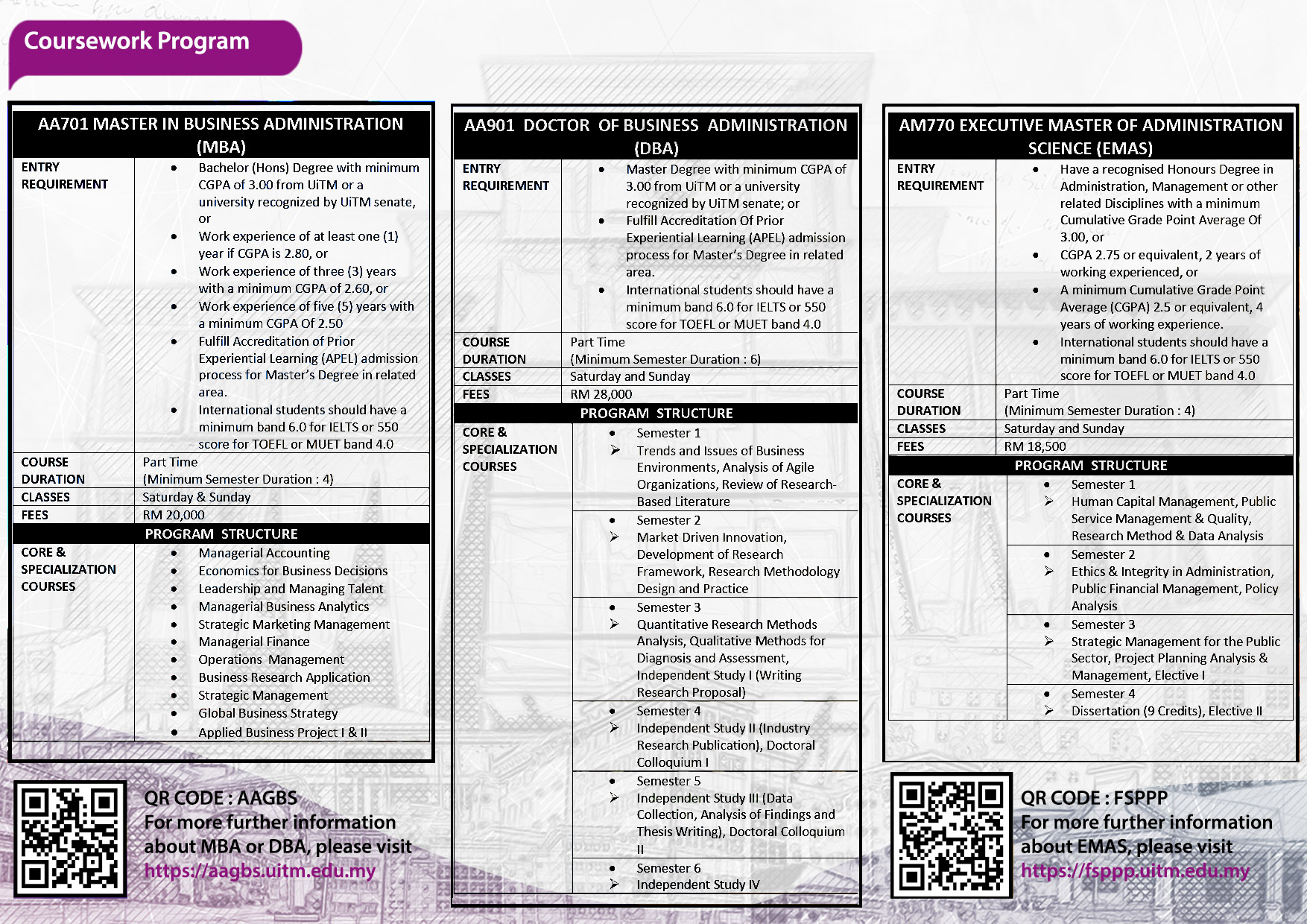 Application for Admission into Postgraduate programmes at Universiti Teknologi MARA (UiTM) for September 2021 intake.
If you're ready to continue your postgraduate education, we've got the expertise, connections, and opportunities to get you where you need to be. With 157 Masters and 61 PhD programmes to choose from, UiTM is a perfect postgraduate education institution to study in.
Be part of us now!!! Come and join with us!! One of the biggest public universities in Malaysia with first class facilities.
The application for postgraduate program for September intake 2021 is still OPEN !!!
COURSEWORK : Application for September 2021 Intake Open from 1/4/2021 - 15/8/2021
RESEARCH : Application for Research Programmes can be made throughout the year.
So, get up and apply now! We can't wait to see you to join and be part of us. Remember, your next step of life journey might start with us.
for more info or simply scan the QR Code to apply.
For foreign applicants who wish to apply, please visit
for more in-depth information about our postgraduate programmes, admission requirement and application guidelines.